Music & Meditation CDs
Yes 2 Life stock a comprehensive range of quality MUSIC CD's, MEDITATION CD's, GUIDED MEDITATION & VISUALISATION CD's & AUDIO BOOKS.

We also have a second hand section.  Please feel welcome to bring in your own CD's and / or books to exchange for other products or a credit voucher at Yes 2 Life.
Here is an example of some of the many Inspirational CD's available at Yes 2 Life...

CD: Divine Child "Soothing Harp for the New Soul"
By: Hayley Erin (Hayley the Harpist)
The naturally soothing sounds of the harp, Native American flute and tinkling chimes gently caress the little ones into a calm, safe and serene state of relaxation. Beginning light and colourful, the music gradually weaves itself into deeper, entrancing rhythms and melodies inviting peace for all.






CD: Past Life Healing
by: Alana Fairchild

Past life healing is not about avoiding the present, but about enriching it, bringing more of our soul energy that spans many lifetimes into this lifetime, so that we can live in this life with more vitality, consciousness and ability.

The energy in this CD is unconditionally loving and will hold you safe as you travel back in time to unravel some of the mysteries in your own life, and bring more of your true Divine Self to your present life, where it can blossom and play.


Audiobook: The Law of Attraction
by: Esther & Jerry Hicks

This abridged audiobook presents the powerful basics of the original Teachings of Abraham. Abraham (speaking through Esther Hicks) reveals how all things, wanted and unwanted, are brought to you by this most powerful law of the universe: the Law of Attraction ("That which is like unto itself is drawn"). You've most likely heard the sayings "Like attracts like", "Birds of a feather flock together", or "It is done unto you as you believe" (a belief is only a thought you keep thinking). Although the Law of Attraction has been alluded to by some of the greatest teachers in history, it has never before been explained in as clear and practical terms as it is here.

You'll learn about the omnipresent laws that govern this universe and how to make them work to your advantage. The knowledge that you'll absorb from listening to Abraham's wisdom will take all the guesswork out of daily living. You'll finally understand just about everything that's happening in your own life, as well as the lives of those you're interacting with, and you will find out how you can joyously be, do, or have anything that you desire!



CD: Anand
by: Snatam Kaur

Customer Review: I have a number of albums by Snatam Kaur and have been fortunate enough to see her at the Ashram here in Altamonte Springs, Florida during Winter Solstice. Each album gets better. This one is produced by Thomas Barquee. While you're at it, you should check out his album "The Sound of Om" because it's fantastic as well. Between Snatam's expanded experience as a musician and spiritual seeker, and Barquee's experience as a producer and musician, a fantastic combination emerges. Very beautiful, relaxing, contemplative, yet brimming with energy. This is not just an album to chill out to, but a great album to actively listen to or practice yoga to. 
For those who are new to Snatam, many of the lyrics come from Kundalini Yoga. If you can only get one of her albums, this would be it. The others I would recommend include "Celebrate Peace" and "Grace."



CD: GRATITUDE
by: David & Steve Gordon

Become transported to an ancient land where the sun sets in warm hues of perfect stillness. Fluid melodies of soaring Native American flute bathed reverberating Shamanic atmospheres, keyboard textures and occasional nature sounds carry you to a deeply nourishing place of rest.

Acclaimed masters of healing music, David & Steve Gordon (Sacred Earth Drums, Garden of Serenity) have created a entirely new form of relaxing music that combines Native American flute music with soothing meditation music. The result is deeply calming music that is organic, spontaneous, serene and filled with spirit.

Perfect for meditation, massage, yoga, sleep and relaxation.

CD: Joy is Now
by: GuruGanesha Singh & Snatam Kaur

Compelling duets and kirtan call-response between GuruGanesha Singh and Snatam Kaur, whose unforgettable voices create a counterpoint of masculine and feminine, strength and sweetness, earth and ether.

GuruGanesha's signature guitar work enters new, jazz-influenced realms in a sparkling conversation with a diverse ensemble of classical Indian instruments including sitar, sarod, esraj, flute, and Indian violin.

CD: On the Wings of an Angel
by: Katie Cadence

An album to lift you to the inspiring heights and the protective realms of your Angel guides. On the Wings of an Angel is a musical balm that soothes both bodyand soul, releasing our thoughts from the earthlyplane of our daily existence. The instrumentation,particularly the piano, lends a celestial tone to itstranscendent, harmonic base. Enjoy the addition of accompanying notes from angel author, Jan de Avalon, to aid in your journey and understanding of this wonderful subject.



Audio Book: The Dark Side of the Light Chasers
by: Debbie Ford
8-CD Set

Debbie Ford explains that the dark side of our personality should not be hidden. By denying our dark side, we reject these aspects of our true natures rather than giving ourselves the freedom to live authentically. Here she shows that it is possible to acknowledge and accept our so-called weaknesses, proving that these qualities may be important, hidden strengths. For example, perhaps some 'selfishness' can save us from exhaustion and resentment. Full of illuminating stories and practical exercises, Debbie Ford shows us how to reconcile our darker impulses and find the gifts they offer. Your life will be transformed when you unconceal, own and embrace your shadow.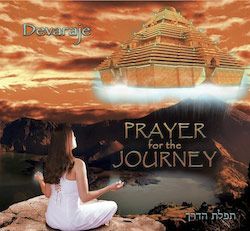 CD: Prayer for the Journey
by Devaraje

Prayer for the Journey is a compilation of prayers, mantras and chants recorded and performed in a contemporary musical style. Languages include Sanskrit, Tibetan, Hebrew, Arabic and English. The musical journey explores a variety of instruments and genres, adding a unique flavour and delivery of the sacred texts.





CD: Love of the Dragonfly
by Samantha Duly

Includes 6 guided meditations to help you with your visualisation techniques & for your own personal development. Each meditation has its own story to tell, so immerse yourself in the six gently inspirational journeys to meet with your spirit friends & all who guide us in this lifetime. Listen with an open mind & heart and enjoy.





CD: LoveLight
by: Darpan

"LoveLight" is a collection of songs and insights coming from the heart, reflecting the pulse of the planetary shift that we are currently experiencing on personal and collective levels. Darpan is a singer, multi-instrumentalist and neo-shaman from Australia.







CD: Radical Self-Forgiveness Practices
by: Colin Tipping
Tipping's Radical Forgiveness process allows us to navigate this dilemma for deep and lasting healing. To help us gain freedom from excessive inner criticism and self-sabotaging beliefs, he offers the Radical Self-Forgiveness book  and companion audio CD. Join Colin Tipping to learn his step-by-step methods for going beyond the level of self-judgment and recrimination to the deeper spiritual state in which true forgiveness occurs. This audio edition offers a toolbox of exercises, techniques, and guided practices designed to help us break the cycle of blame and victimhood - an empowering attitude that helps us fully embrace every experience. A program that will open the doorway to the freedom and inner peace that come from true self-acceptance.



CD: Password
by: Deva Premal

Created with Miten and Manose at the end of their 2010 world tour, Password is Deva Premal's first official release since 2005's Dakshina. Password embeds the extraordinary energy carried by ancient mantras into a rich fusion of sound and silence.

"Mantras are passwords that transform the mundane into the sacred," says Deva Premal. Password represents a shift in direction for Deva and Miten, with the introduction of Danish producer RajRishi, who brought the cream of Copenhagen's jazz players into the mix. The result is a substantial, musically refined album with sublime arrangements of ancient mantras, complementing Deva's soulful vocals.



CD:  Deva Lounge
by Deva Premal

Nine inspired gurus of groove apply their remix alchemy to Deva Premal's sacred Tibetan and Indian mantras. The result: blessing-infused chant with future forward downtempo beats. A fresh new soundscape for yoga, massage, the spa - or a little slow dancing with the Beloved. Featured remix artists: DJ Cheb i Sabbah, EarthRise SoundSystem, Shaman's Dream, Praful & DJ Kareem Raihani, Bhakti Brothers feat. MC Yogi, Sean Dinsmore, Desert Dwellers, TIERRO, and RajRishi.


CD: ONE
By: Kevin James

Devotional singing can expand our awareness beyond the thinking mind, to enter the bliss of the heart. These songs are designed for this purpose, as much as they are a platform for us to send out our positive prayers to the world. By singing together & aligning our intentions, we can free our own consiousness amd remember who we really are.... as "ONE".  These songs and mantras are about reconnection.



CD: Healing Music for the Soul
by: Robert Boyd

From the exquisite solo and duet voices in "The Vision" through the deep rich harmonics of "Sound the Tone" and "Bellissimo" into the mysterious depths of "Ocean", and finally to the light sparkle of "Flowers" in a garden full of life, this magical journey will take you through experiences of expanded awareness and deep healing. Allow the music to take you in its flow like a leaf floating free on a flowing river. Where it will take you is up to you. The haunting music on this beautiful album is a direct result of the expanded spiritual awareness Robert experienced at the Oneness University on the island of Savu Savu, Fiji.


CD: Getting Into The Vortex
By: Esther & Jerry Hicks

Living a better-feeling life really comes down to one thing only: coming into alignment with the Energy of our Source. Abraham reminds us that we are truly Source Energy focused into our physical bodies, and that a conscious Connection to that Broader Non-Physical part of us is necessary if we are to be the joyful Beings that we were born to be. Abraham calls that wonderful alignment Getting into the Vortex. Through a series of Leading Edge books (New York Times bestsellers), Abraham has emphasized the importance of our conscious alignment with the Source within us. They have let us know that our natural state of Being is inside our Vortex of Creation in complete alignment with Source Energy—and that every aspect of our physical experience reflects our alignment with, or resistance to, that Connection. Everything—from the physical well-being of our bodies, the clarity of our minds, and the abundance we allow to flow, to the satisfaction in every relationship we experience—is impacted by our all-important relationship with our Vortex. Abraham has helped us to understand that our dominant intent in every day is to get into the Vortex! And now, they have lovingly and specifically guided Jerry and Esther Hicks in the creation of an innovative and valuable tool that promises to get us into the Vortex right now . . . and that tool is enclosed in the Getting into the Vortex User Guide in the form of a 70-minute CD. This unique recording contains four powerfully guided daily meditations that have been designed to get you into the Vortex of Creation in four basic areas of your life: General Well-Being, Financial Well-Being, Physical Well-Being, and Relationships.



CD: One Answer to Cancer
By: Elaine Hollingsworth

ONE ANSWER TO CANCER  is packed full of amazing testimonials by people who have reclaimed their health.  They have eliminated invasive breast cancers, deadly Ewing's Sarcoma, terminal thyroid cancer, bowel cancer and an array of skin cancers, even large melanomas. In their interviews men and woman describe exactly how they used this natural salve, and have even generously included startling before and after photos.

The best news of all: ONE ANSWER TO CANCER will show you precisely how to make this life-saving natural salve for yourself and your loved ones, so you can escape the sickness industry.



CD: A World of Peace
By: Christine Morrison

Like a breath of fresh air, Christine Morrison's music makes you feel relaxed, calm, light and peaceful.

In this album, Christine uses her exquisite voice and a range of instruments to communicate the higher vibrational virtues of our new Earth – Gratitude, Joy, Compassion, Forgiveness, Abundance, Truth, Love, Honour, Trust and Grace.  Whether used one by one as an aid to meditation, or enjoyed as a continuous stream, the songs are an invitation into deep contemplation, relaxation, and gentle, gradual alignment with these most beautiful virtues.
A composer and sound healer, Christine draws inspiration from the energy of sacred places she has visited around the world, from the ancient healing island in Okinawa, Japan, to the sacred indigenous land in Uluru, Australia.
Touched by these places, Christine's gentle but powerful music inspires change in its listeners, always with ease and grace.  It is beautiful, special, sometimes strong and sometimes delicate – like our Earth itself.


CD: Connect & Heal
By: Snatam Kaur

A new series of guided meditation CDs by Snatam Kaur. Each CD contains two 31-minute meditations with an instruction booklet describing the mudra to use in practising the meditation. Try them out for at least 40 days. According to Yogi Bhajan, in 40 days you will break a bad habit, in 90 days you will create a new positive habit, and by 1,000 days you will experience mastery. Create a sacred space in your home and let Snatam Kaur help you develop a daily meditation practice. CONNECT & HEAL Two meditations with instructions for creating transformation. Guru Guru Wahe Guru to know and trust the Divine Self and Teree Meher daa Bolnaa to connect with the healing grace of Guru Ram Das.


CD: A Hundred Blessings
By: Mirabai Ceiba

With a beautiful blend of mantras and songs, this album includes the prayers and mantras of Guru Nanak and Yogi Bhajan blended with the poetry of Rumi, Thich Nhat Hanh and Mirabai Ceiba's own gentle poems.
Angelika's harp and piano and Markus' guitars are the musical foundation supporting the intimate marriage of their voices on this album. They are joined by the masterful cello of Cameron Stone, the eclectic and irresistible percussion of Benjamin Wittman, the amazing tablas of Arjuna Alan Bruggeman, the ney and recorders of Daphna Mor and the absolute musical wizardry of Jamshied Sharifi on piano, pump organ, bass, accordion and electric guitar.
Mirabai Ceiba is a musical project created by Angelika Baumbach from Mexico (vocal and harp) and Markus Sieber from Germany (vocal and guitar). They perform a compilation of original songs in Spanish and English as well as newly arranged chants from different traditions of the world and Gurmukhi Mantras. The name Mirabai Ceiba expresses the influences of both India and Native Latin America. The Ceiba is the sacred tree of Latin America, where these trees are never cut but are allowed to grow very tall.
CD: Angel Soul
By: Mystic Diversions

Relaxed atmospheres, accompanied by warm guitar, piano, horns and percussion, have given this album a wonderful laid back 'loungey' feel, where every track contains a melancholic ambient touch. DJ Nova Nova, from the Planet Radio Show, has described Mystic Diversions fifth album "heavenly and bittersweet" with Soul classics from previous decades like 'Why Can't We Live Together' and Massive Attack's 'Safe From Harm' "carefully and beautifully reworked". If you want to appreciate this wonderful album, DJ Nova Nova claims that "their new long player is the best point to start diggin' their discography from present time to past."


CD: Caravan of Light
By: Various Artist

INCANTATION draws from a rich catalog of global-minded artists using music as a means for social and spiritual connection Incantation spans the gamut of acoustic and electronic music, merging powerful artist of many diasporas into one unified culture. From Persian electronica and Turkish flutes to Tibetan monks remixed & Californian dub. The result is an enchanted journey through future & ancient music.

CD: Other Directions
By: Nicola Conte

Originally out in 2004 under exclusive license to Blue Note/EMI this reissue contains an extra CD featuring the tracks previously released on vinyl, plus some unreleased ones. This record represents Nicola Conte's music aesthetic from every angle. Always in balance between Jazz and Bossa Nova, revealing a compositive soul bounded to accomplished acoustic atmospheres. The composer's intention is to communicate not only through the music but through the lyrics too, showing a talented and learned songwriter who has not only been inspired music, but by literature and cinema as well.


CD:Essential Sleep
By: Stuart Jones

Sleep is important to all of us and we all need different amounts of sleep. If you find sleeping easy, then that's excellent. You are most likely to find that you have a lot of energy and feel good most days. If you find sleeping difficult however, there are may solutions and you are certainly not alone. One solution is relaxing melodic music which this CD supplies.




CD: Christmas Chant
By: Benedictine Nuns

Perhaps no other music touches the soul more deeply than these simple medieval compositions sung by Benedictine Nuns. Their calm, stilling voices radiate a purity of heart and a sense of attunement and have a depth of devotion and peace that is almost unparalleled, a vibration that is tranquil yet uplifting. Sung in the original Latin by the Nuns in their own Abbey, the chants and sacred text vary in character and modality according to the liturgical season or theme of the recording.


CD: Night Music
By: Various Artists

The music has been carefully chosen to reflect mysterious journeys of discovery, so this complation features emotionally inspired soundscapes of ambient space music that highlights the diversity the label has to offer. This album continues the depth and beauty you've come to expect from this excellent compilation series and it is sure to become your own personal soundtrack of the mind. Journey to new and uncharted worlds through the tranquil and ethereal soundscapes the artists create. An astonishing voyage through beautiful and absorbing ambient space music soundscapes - an extraordinarily good collection.


CD: Diamonds in the Sun
By: Girish

Diamonds in the Sun CD by Girish offers Sanskrit chants and English lyrics for yoga and kirtan.
A monumental offering of transcendent melodies and earthy grooves, Girish joins his lush, soulful vocals with a global cast of award winning musicians. Sanskrit chants and English lyrics weave with instrumentation from Portland to Pakistan in a fresh, eclectic blend. A welcome reminder that just below the surface of who we think we are, we all are Diamonds in The Sun.


CD: Love Abounds
By: Brenda McMorrow

Love Abounds CD by Brenda McMorrow features Sanskrit mantras, chants and acoustic music for kirtan, meditation and yoga.

The beauty and sacred power of ancient Sanskrit chant form the foundation for this contemporary suite of folk-influenced songs rich in acoustic and ambient electronic textures. Produced by the esteemed Ben Leinbach (Deva Premal/Jai Uttal), these songs of devotion, expansion and infinite possibility lead us to the essence of who we really are -- that place where love abounds.


CD: Music & The City
By: Various Artists

Trip Hop-Pop-Folk-New Jazz-Electro-New Soul

More modern but still faithfull to the ingredients that made City Lounge compilations famous worldwide, this deluxe 4CD box set features cool tempo tracks from four Lounge music capital cities - Paris, New York, London and Berlin. These four eclectic selections are a subtle mix between Nu Jazz, Soul, Funk and Hip Hop where the main artists from these cities are represented.

Features: Jamie Lidell - Yael Naim - Martina Topley Bird - Serge Gainsbourg - Morcheeba - Aloe Blacc - Archive Jazzanova - Minnie Ripperton - Mocky- Placebo - Stephanie Mckay - The Cinematic Orchestra - Pony Pony Run Run


CD: Mystery of Light
By: Deuter

The enchanting opening tracks of Mystery of Light feature harpsichord, recorder and harp in a chamber music motif displaying a pronounced Renaissance and Baroque influence. Flute, piano and classical strings weave throughout and the presence of a solo cello enhances the album's sensation of calm and restfulness. Combining Renaissance musical motifs (violins and harp) with delicate bells enhanced by sumptuous chorals creates an overall evocation of ethereal beauty transporting you to another age.



CD: Buddhattitude Tzu Yo
By: Various Artists

Soothe your senses, Purify your Energy, Adopt a new attitude... The sweet, serene yet rich sounds, mixed by famous Ricardo Eberspacher, create the perfect setting for relaxation and escape. This new release beautifully blends dream-like and majestic musical universes mixing drums with string and wind instruments. Tzu Yo evokes the timeless beauty of Nature with a soothing glimpse into the mysterious and beautiful wonders of the world. This new instalment takes us to paths of multiple scents with thrilling symphonies. Tzu Yo echoes your
imagination with airy and sensory tracks. Treat yourself with this new opus to enter a world of purity and serenity.


CD: Spirit of the World
By: Terry Oldfield

A moving tribute to the ancient races of this Earth that have formed the backbone of our human evolution. From the deep resonance of the bamboo flute to the sweet trill of the ocarina, Terry Oldfield's music sweeps high and low over the continents, drawing upon the essence of each culture. With echoing vocals and irresistible rhythms and melodies from these wonderful roots of civilization, Terry has created a modern tribute that celebrates the dawn of a new era and keeps us in touch with our rich and noble foundations.



CD: Call to the Divine
By: Sacred Earth

Introducing Sacred Earth's latest release "Call To The Divine".... Joy, Love, Celebration & Deep Heart Connection is the essential nature of "Call to the Divine". This album sees Prem & Jethro returning to their roots with songs reminiscent of their album Divine Devotion. Earthy, soulful lyrics, soaring flutes and gorgeous melodies will touch the depths of your heart & remind you of your purpose.
Tap into your soul's energry and allow Sacred Earth to take you on a beautiful journey.... Listening to this album is like getting a big hug from The Divine Mother herself.


CD: The Wind That Shakes The Barley
By: Loreena McKennitt

In a stirring and inspirational return to her roots, Loreena McKennitt has created a new album of traditional Celtic songs, recorded this summer in the historic 1832 Sharon Temple north of Toronto, Ontario, Canada.
"Every once and again there is a pull to return to one's own roots or bbeginnings, with the perspective of time and experience, to feel the familiar things you once loved and love still," says Loreena.
Consisting of nine songs, it was recorded with some of Loreena's long-time musical companions along with a cast of other accomplished musicians.
CD: Into Light
By: Deva Premal

A radiant compilation of sacred chants for relaxation and meditation. The music of Deva Premal has captivated audiences for its simple purity of devotion. With these eight luminous mantras and chants, she invites you to relax into the sacred space of this compilation as it carries you inward to your divine light.




CD: Epiphany
By: Manose

With his bansuri flute - accompanied by guitars, cello, percussion and guest vocals by Deva Premal and Miten - Manose unveils the divinity that resides within each of us. Manose, Nepal's premier flutist, fell in love as a child with the bamboo flute. His astonishing ability to improvise is grounded in a technical mastery gained from devoted study to classical raga music, allowing him to explore the instrument's practically limitless potential for subtle expression. Since 2005 Manose has been touring worldwide with Deva Premal and Miten and has performed and recorded with, amongst others, Jai Uttal and Krishna Das.
CD: Clan III - The Lands Beyond
By: Medwyn Goodall

Two years in the making Medwyn gathered an entirely new ensemble of instruments, and drums and re-built his studio. The outcome is a CD that is an instant classic, performed with such breathtaking drama that leaves you exhilerated and transported to another world far far away....
As the Clans gather in the shadows of the rain swept hills, a story teller comes into their midst. Hudled in the firelight they listen of the brave deeds of kings long gone and of strange winged creatures that once circled the skies in the Lands Beyond.
CD: Embracing Change
By: Louise L. Hay

In this powerful 2-CD lecture, Louise L. Hay discusses the profoundly emotional experiences that have shaped and altered her belief system-and reveals how you can also change your thinking . . . and change your life!
Louise explains how she evolved from a fearful, abused young woman without an ounce of self-esteem . . . to the successful, empowered, internationally renowned teacher/author that she is today. In her inimitably forthright manner, Louise describes how she overcame a diagnosis of cancer through the use of "tools" such as affirmations, visualization, prayer, therapy, and healthful eating. She goes on to offer insights on the role of women and elders in our society, our family relationships, our connection to our inner child, and the importance of using the treasures within us in order to release burdens such as anger, judgment, prejudice, and illness.
CD: Archangel Raphael Meditation
By: Diana Cooper

In this life changing meditation, you will connect with Archangel Raphael, be attuned to abundance, clear and open your third eye, allow your ancient wisdom to return and receive heart healing qualities from Mary, Queen of Angels.

Simply listen to it or use it as a workshop guide either by yourself or as part of a group.



CD: Archangel Michael Meditation
By: Diana Cooper

In this powerful meditation, you will connect with Archangel Michael, find your power and inner strength, release your burdens, be freed from emotional ties and enhance your leadership qualities.

Simply listen to it or use it as a workshop guide either by yourself or as part of a group.



CD: Heart Full of Soul
By Krishna Das
As the bestselling chant artist of all time, Krishna Das has sold more than 300,000 records, and continues to engage enthusiastic audiences around the world. He has been called the chant master of American yoga by The New York Times, and the Pavarotti of Kirtan by Yoga Journal. It was Krishna Das' desire to create a record that would allow people to immerse themselves in a night of kirtan. Heart Full of Soul fulfills that vision, transporting audiences into a full live concert experience. The album features the gospel hymn Jesus on the Main Line, beloved by audiences and available for the first time on CD. Chanting is a way of getting in touch with yourself. It's an opening of the heart and letting go of the mind and thoughts. It deepens the channel of grace, and it's a way of being present in the moment.
CD: MEDITATION NIGHTS
Angels Waterfalls CD
The Meditation Nights series takes you on your own meditation voyage in your own home, in your own time and space with expert meditation teacher, Philip Permutt guiding you through some simple steps of relaxation to calm you after a hectic day and take you on a meditation journey, through your mind to touch your soul. This recording has one guided meditation track Angels of the Rainbow Waterfall.
Running time: approx 45 minutes.
Featuring beautiful music by Niall
CD: Liberation's Door
By Snatam Kaur
After spending two years touring and writing new music, Snatam Kaurs latest album was written and recorded as she experienced the magic of her first pregnancy. This album builds on the fluid, soaring music that Snatam is known for, but raises it to a new level with her maternal energy unleashing a depth of emotion and richness beyond anything weve heard from Snatam before. Blending Gurmukhi mantra, Shabds (traditional Sikh prayers put to music) and the sweetest of songs, Snatam lays her heart and her devotion at the feet of the listener.
CD: Beloved
By Ashana 

Tender, joyful and breathtakingly beautiful, this new release from Ashana is a healing balm for the soul that will lift your spirit and carry you into the arms of the Divine. Featuring Ashanas stunning angelic vocals and the luminous sound of crystal singing bowls, the songs on Beloved reflect a deep sense of compassion, gentleness and lyrical sensitivity. It blends sacred song, chant, mantra and crystal singing bowls into musical prayer, inviting you to step into grace and be bathed in pure love.
CD: Dalai Lama Renaissance
by Various
This musical journey is the soundtrack to the documentary film Dalai Lama Renaissance, narrated by Harrison Ford. The film has won 12 awards, and inspired and profoundly impacted audiences around the world in hundreds of cinemas and over 40 international film festivals. Critics have called the film 'A stunning tour-de-force' and 'an extraordinary portrait of His Holiness at work.' Contemplative, contemporary sounds from Tibet, India, Iran and the Americas comprise the soundtrack, an enlightening journey ranging from Indian modes and Sufi poetry to jazz and Afro-Cuban rhythms -- all mirroring the Dalai Lama's joy of compassion and deep humility. Overlaid with pearls of wisdom, in the Dalai Lama's own words and with the voice of Harrison Ford, this original musical mosaic embodies the experiences and universal truths His Holiness personifies.
CD: Mantras For Precarious Times
by Deva Premal
This powerful new CD from Prabhu Music features Deva Premal as she demonstrates the healing quality of mantras when chanted in the traditional way - 108 times. Each track is 7-9 minutes in length. According to the ancient Vedic scriptures, our bodies - physical and subtle - contain 72,000 energy channels, which are called Nadis. There are 108 major Nadis that meet in the 'Sacred Heart' (hrit padma). By chanting a mantra 108 times, the energy permeates the entire body through these energy channels. "I offer these mantras with the prayer that they will inspire and bless your life, as they have mine." - Deva Premal.
CD: Angel
by Simon Lovelock
Simon built himself a new state of the art studio and has spent the last 2 years producing a personal project on the visitation of an Angel. The music is so wonderful, emotional, with shades of genius, that it has us all very excited. It is without doubt one of the very best Angel themed CDs we've ever heard. Two years in the making. Experience the love. 12 tracks of pure magic over an hour long.
CD: Path of Compassion
by: Karunesh
"I want to go beyond the limits and barriers separating different cultures, mixing different music styles and letting them flow and dance together. Music touches people across all nations, cultures, religions and beliefs - Music for Body, Heart and Soul." - Karunesh.
"A career retrospective of new age from Hawaii with two new tracks for this collection. Tastefully programmed for use in healing arts or just pure listening as a world beat inspired set, this is a well conceived outing that nicely touches the heart and opens the ears. What's even better, this isn't just girl friend music." - Chris Spector.


CD: Seven Gifts of Faery
by: Lucy Cavendish
Ancestry, sensuality, power, compassion, expression, clairvoyance, communion - these life-changing gifts are yours when you choose to enter the Blessed Lands of the Fae. Join spiritual author and teacher Lucy Cavendish on this transformative journey to the enchanted realm of Faery. Connect with your own beloved Faery Godmother, absorb the wild wisdom of the Faery, visit their magickal hideaways and healing groves and receive their blessings of wellbeing, happiness, purpose, laughter and love. With sonic washes of soothing sounds, this CD is at once a portal to the magick of Faerylande, and a deeply relaxing, inspiring and soothing journey for meditation, every day. "I greatly respect her work ... Lucy is a modern-day Guenevere." Deepak Chopra.